Grandma Martha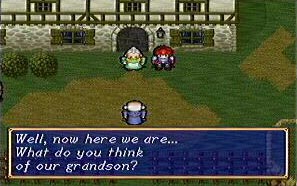 The grandmother of Mars, this caring old woman shows nothing but love and comfort for her dear grandson. She sympathizes with him and is careful to show him fairness in every way. While she isn't as harsh on Mars as his grandfather is, she still expects great things to come from the boy, like his father before him. Maybe even, greater things...
Grandpa Ebinezer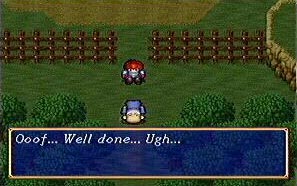 Mars' grandfather, and the father of the late Sir Jiles. He and his wife Martha are situated in their small home just east of Odegan City. While Ebinezer is tough on Mars and continually asks for more effort, he loves his only grandson and wishes for nothing but success in the boy's life. This old man has more up his sleeves than meets the eye; he teaches Mars the Acceleration Skill, allowing him to plow down his enemies with ease. He also knows the whereabouts of a secret location that he and Sir Jiles built many years ago, for sincere amusement purposes!

The Magicians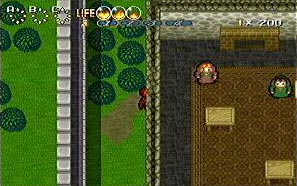 Located in the house in the western part of Odegan City, these magicians serve to guide Mars when he is in need of advice. Their information is always up-to-date, depending on what part of Mars' quest he is venturing through. The books in this house are a great help to him as he is learning the capabilities of the Elementals; Mars should take advantage of this and read each and every one of them thoroughly. Be sure to come by here often to obtain the guidance of these wise men!